Initially, CMW was founded to work with a phosphate industry customer in central Florida. From these beginnings, we have continued to grow and expand into a variety of industries. Now we provide our industrial maintenance, fabrication, and construction services for such diverse industries as:
We work closely with all our clients in these industries to ensure that their facilities and operations are operating at peak production and efficiency at all times. Our services will help to maintain the productivity levels that make your business successful, but also to keep your employees and the surrounding community safe.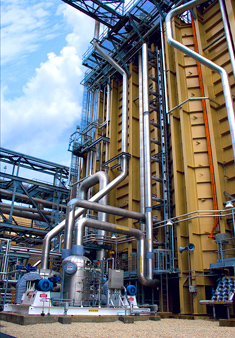 Since 1966, we have provided services to many of the largest mining, chemical processing and power generation companies in the world. Through these years, we have used our knowledge, expertise and dedication to help our clients solve their unique problems and become more productive and efficient. Regardless of the industry, our clients depend on us and we don't let them down.
We have fabrication shops located throughout Florida, and they contain state-of-the-art equipment. As we strive to provide you with high-quality service, our facilities and equipment allow us to complete your project on time and on budget.
In addition to the best equipment available, we also employ the best crews. We will only utilize those workers who have proven that their dedication and expertise will meet our stringent requirements.
Our historical success with our core customers has provided us with the opportunity to expand into new market segments (from food processing to paper/pulp). We continuously pursue new opportunities to provide our superior services to new and existing customers.