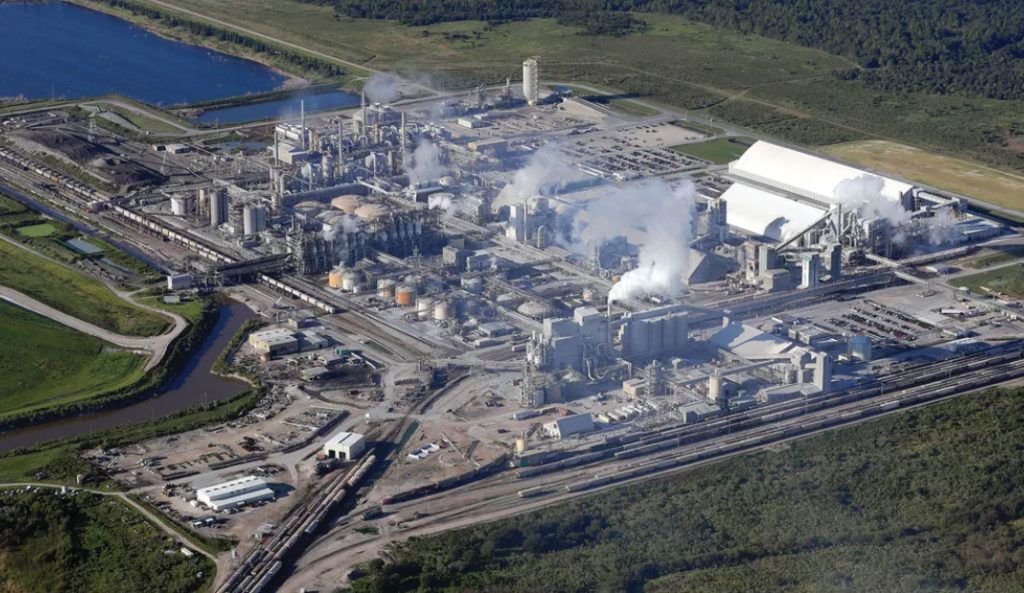 CMW's genesis lay in service to the chemical processing industry through our inaugural client, a producer of phosphate fertilizer.  We recognize chemical processing to be a highly regulated, potentially dangerous industry, whose facilities must be maintained efficiently and effectively to ensure peak production with safe outcomes.  By employing our numerous years of experience and expertise in fabrication, maintenance, and construction services, your facility will optimize its output and minimize its risk.
Our Chemical Processing Partners include:
CF Industries, Inc.
Chemtrade Refinery Services, Inc.
Cornerstone Chemical Company
Dow Chemical Company
El Dorado Chemical Company
J.R. Simplot Company
Nutrien, Ltd.
Mosaic Co
Our attention to high-quality, on-time, safely-performed execution has resulted in many long-term partnerships with repeat successes in both individual projects and master service agreements.  We do not rest on our history alone.  Through innovation and expansion, CMW continues to build upon its long-standing reputation for excellence in fabrication, maintenance, and turnaround performance.
Our Expertise in this field extends to:
Storage tank construction
Gas leak repair
Turnkey project capabilities including installation for steam equipment and piping, converters, boilers, and economizers
Fabrication and installation of ductwork
Fabrication and installation of acid towers, converters, pump tanks, coolers, heat exchangers, and sulfur burners
Re-tubing boilers, economizers, and super heaters
Fabrication and installation of alloy and steam piping
Fabrication, installation, and removal of expansion joints and dampers
Fabrication and repair of hoppers, chutes, and conveyor systems
CMW is a partner-driven company in pursuit of excellence in partner-satisfaction, quality and safety.
Contact us today for more information about how a partnership with CMW can benefit your company.