At CMW, our goal is to help you achieve ultimate success in terms of your business goals and priorities. Only with a fully functional facility can your revenue and profitability be fully maximized. We realize that unscheduled downtime or faulty facilities and equipment can be disastrous to your business as your customers wait impatiently for their products. In a globally competitive marketplace, this can be fatal. With CMW, you can be sure that your operations will be up and running with as little downtime as possible and be running at maximum productivity. In addition, we fabricate components and parts for your site, whether these are adding new or repairing existing components.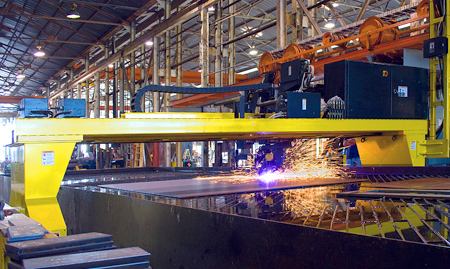 Since 1966, we have provided our services to mining, chemical processing, power generation, and other industrial markets. As a family owned and run operation, we take pride in our reputation as a company that safely completes projects on time, on budget and to specifications. Ultimately, this work is done to make our customers successful. Over 90 percent of our customers are repeat customers because they know that their operations will prosper because of our work. When our customers are successful, CMW is successful; we feel both to be equally important.
As your business is unique, so will be the solution to your specific needs and requirements. We leverage our years of experience and develop customized solutions to each customer's application. We take great pride in the work we do as well as our relationship with all our customers. These relationships have allowed us to remain successful for more than four decades.
The pages of this site will provide more detail into our services. Please take the time to browse through the site to see how we can help you with your current jobs, projects, and beyond. For more complete information on our capabilities and how they may best be suited to your needs, please contact us today.